Miniature Horse Harness For Sale
Below is miniature horse harness and related items for sale on Amazon and eBay.
---
---
There are two main miniature horse governing bodies active in the United States, the American Miniature Horse Association (AMHA) and the American Miniature Horse Registry (AMHR).
The AMHA requires its registered horses to be 34" or less in height.

The AMHR has two height divisions, with Division A horses required to be 34" or less in height and Division B horses required to be

34" to 38" in height.
Driving a miniature horse in harness is a popular pursuit for many miniature horse owners.
Below: A miniature horse in harness.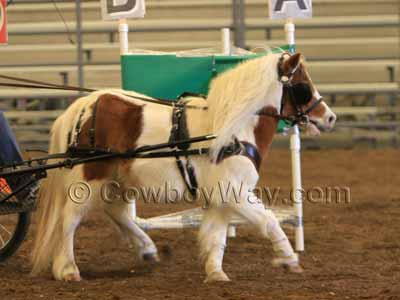 ---
From eBay and Amazon
See more miniature horse harness on eBay
---
Below: A miniature grullo horse in harness.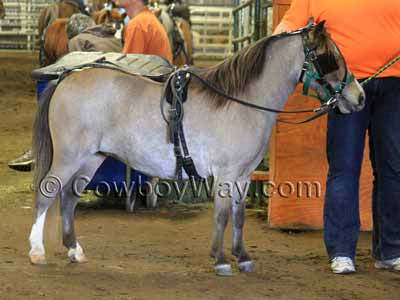 ---
---
You Might Also Like...
Bits
Boots - Hoof
Boots - Protective
Breast Collars
Cinches
Conchos
Headstalls
Saddle Bags
Saddle Pads
Stirrups
Link To This Page
If you found this page useful or interesting and would like to link to it from your own website or blog, you can use the small code snippet below to make a link. Thanks!
Use ctrl+C in Windows or command+C on a Mac to copy the link.
<a href=""></a>
---
Below: Like and share this page on Facebook!