5 Star Saddle Pads
5 Star Equine Products, the makers of the 5 Star saddle pad, uses only 100% pure virgin wool in their saddle pads. Unlike pads made with synthetic materials 5 Star pads breathe, and so don't trap heat on your horse's back. They also reduce heat by wicking away moisture: High-quality wool is so efficient at wicking moisture it often removes sweat even before the skin feels wet. 5 Star pads are made in the USA in a variety of styles, colors, and thicknesses for both the Western and English rider. Below are 5 Star pads for sale on eBay and Amazon.
Below: A 5 Star saddle pad on a roping horse. This pad is 5 Star's "natural" color.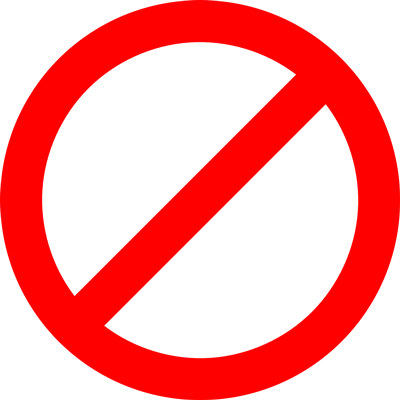 ---
From Amazon
NOTE: The saddles pads below are both 5 Star and other brands.
---
From eBay
eBay often has the largest selection of 5 Star pads on the Web.
The pads are both new and used.
Shipping may or may not be included in the price - read the description to find out is shipping is extra.
---
5 Star Pad Thicknesses
Note: Links with green underlines are shopping links and will open in a new window
5 Star pads come in several thicknesses. Below is a direct description of the thicknesses from the 5StarEquineProducts.com website:
---
5 Star Pads and Felt
As mentioned above 5 Star Equine Products uses high quality pressed, 100% wool felt. So, what is felt, and what is pressed felt?
Felt - Felt is a dense collection of short, single fibers interlocked together. This creates a fabric that is much stronger than woven fabrics because woven fabrics are made from fibers that are twisted into threads, not interlocked. Woven fabrics are more fragile and can be torn apart in a (more or less) straight line. Each fiber of felt, however, is interlocked with other fibers in several different directions; it is therefore much harder to tear or damage.
Pressed Felt - Pressed felt is made by pressing individual fibers together with heat, moisture (hot water/steam), agitation, and pressure so that they interlock. This technique can produce a thick, strong, dense felt that is still soft to the touch as well as supple.
Pressed felt can be contrasted to "needled" felt. Needled felt is made by machines using thousands of needles moving up and down to mechanically force an interlocking of the fibers. Needled felts are usually made entirely of synthetic fibers, or a blend of synthetic and natural fibers. Needled felts cannot be made as thick as pressed felts. Also, because of their synthetic content they are not as soft or supple as 100% wool, and lack other important benefits of wool such as the ability to absorb moisture and heat and wick it away from the body.
Below: A brand new 5 Star 1 inch thick pad in the "natural" color. 5 Star recommends this thickness for ranch work and roping.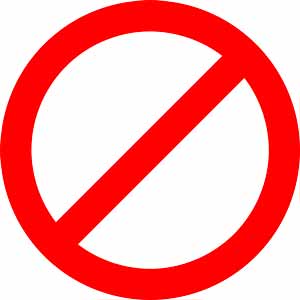 Below: A 5 Star saddle pad being awarded as a prize. In this photo you can see that the pad is contoured to fit the shape of a horse's back.
Below: 5 Star pads come with a sponge for cleaning the pad without water. Simply rub the dry sponge in small, counter-clockwise circles on the bottom of the pad to remove hair, dirt, and dried sweat. A rubber curry comb also works well.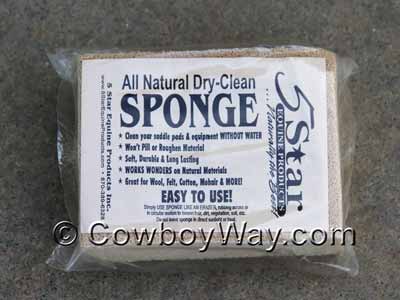 ---
---
---
---
---
You Might Also Like...
Bits
Boots - Hoof
Boots - Protective
Breast Collars
Cinches
Conchos
Headstalls
Saddle Bags
Saddle Pads
Stirrups
Link To This Page
If you found this page useful or interesting and would like to link to it from your own website or blog, you can use the small code snippet below to make a link. Thanks!
Use ctrl+C in Windows or command+C on a Mac to copy the link.
<a href=""></a>
---
Below: Like and share this page on Facebook!