Bell Boots For Horses
Bell boots for horses, also known as overreach boots, for sale. Bell boots serve several purposes: To protect sensitive areas of the coronary band and the bulbs of the heel, and to help prevent the loss of a front shoe. Many riders consider bell boots standard equipment for some activities. Below are bell boots for sale from eBay and Amazon. For more information on the purpose of bell boots for horses please scroll down beneath the boots for sale.
Below: Bell boots on a horse.
---
From Amazon
---
From eBay
eBay often has the largest selection of horse bell boots on the Web.
Most of the bell boots are new, but some are used.
Shipping may or may not be included in the price - read the description to find out is shipping is extra.
---
Good Things To Know Before You Buy Bell Boots
Because a horse may overreach (strike a front foot with a back foot) or interfere (strike itself with one of its own legs, whether it be an "overreach" or any combination of legs) riders often buy bell boots as a precautionary measure against injury. Bell boots are designed to cover and protect the sensitive areas around a horse's hoof: The coronary band and the bulbs of the heel. In many cases, bell boots can also help to protect against accidental shoe loss.
Below: The yellow arrows point to the coronary band as it circles the hoof. The blue arrows point to the bulbs of the heel. Bell boots for horses protect these sensitive areas. (On this horse you can see an old scar that damaged the coronary band, but not severely.)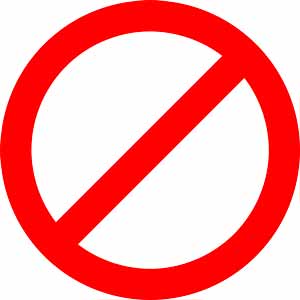 The Coronary Band
The coronary band, sometimes also called the cornary band or coronet band, is a band of tissue circling a horse's leg just above the hoof. The coronary band is the source from which the hoof wall grows. An injury to the coronary band can sometimes result in irregular hoof growth and/or an unsound hoof wall.
Heel Bulbs
The bulbs of a horse's heel help to provide cushioning and circulation to the hoof, as well as structure that helps to provide for a healthy, functioning foot and hoof. They also cover the digital cushion, an important piece of the hoof's anatomy that cannot be seen from the outside. The bulbs are soft tissue (not hard like the hoof wall) and therefore vulnerable to injury.
Shoe Loss
In some cases, bell boots can also be useful to help prevent the loss of a front shoe. If a back foot comes forward too far before the front foot has had time to move out of the way (overreaching), the back foot cannot only strike the front foot (potentially causing injury), it can also step on the back of the front shoe and tear it off. In many cases a bell boot can prevent this type of shoe loss.
Below: Red bell boots.
Below: Bell boots are often used in combination with other boots, like splint boots.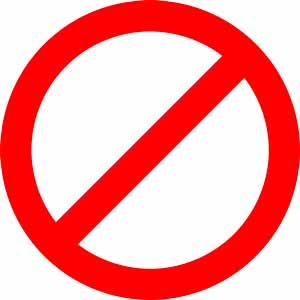 Bell boots are used by both riders of English and Western disciplines. In addition, they are used not only during riding, but sometimes also used when a horse is turned out in a paddock. When used during "turnout" they serve the same purpose(s) as when a horse is being ridden.
If a bell boot is combined with another type of protective boot
When a bell boot is combined with another kind of boot, like a splint boot or a skid boot it is called a combo boot.
---
---
You Might Also Like...
Bits
Boots - Hoof
Boots - Protective
Breast Collars
Cinches
Conchos
Headstalls
Saddle Bags
Saddle Pads
Stirrups
Link To This Page
If you found this page useful or interesting and would like to link to it from your own website or blog, you can use the small code snippet below to make a link. Thanks!
Use ctrl+C in Windows or command+C on a Mac to copy the link.
<a href=""></a>
---
Below: Like and share this page on Facebook!