Horse Mounting Blocks
Mounting blocks allow a rider to mount a horse easier than from mounting from the ground.
---
---
They come in a wide variety of sizes and styles: Two-step mounting blocks, three-step mounting blocks, mounting blocks with built-in storage, and more. Below are mounting blocks for sale on eBay and Amazon.
Below: A red, two-step plastic mounting block.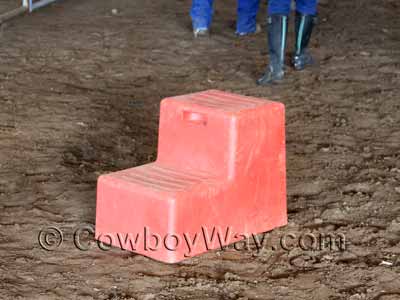 ---
From eBay and Amazon
See more mounting blocks on eBay
See more mounting blocks on Amazon
---
Below: Young or old, mounting without a mounting block can sometimes be a challenge.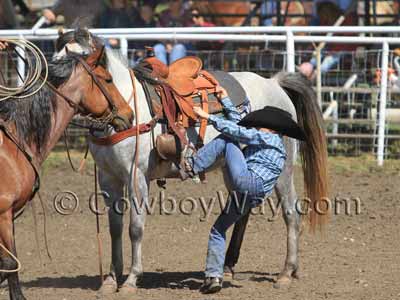 Below: This young man has enough spring in his legs to jump up and mount from the ground.
Below: A mounting block that is a step stool (black) and a grooming tote (red) combined.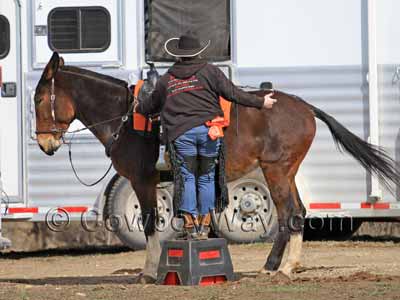 ---
---
Link To This Page
If you found this page useful or interesting and would like to link to it from your own website or blog, you can use the small code snippet below to make a link. Thanks!
Use ctrl+C in Windows or command+C on a Mac to copy the link.
<a href=""></a>
---
Below: Like and share this page on Facebook!