Ranch Rodeo Photos - Page 3 of 3
Below are ranch rodeo photos of different events and from different locations.
A ranch rodeo is a rodeo where contestants compete as teams from ranches instead of as individuals like a "regular" rodeo.
While the events at a ranch rodeo vary, they commonly include sorting, doctoring, wild cow milking, ranch bronc riding, branding, mugging, and/or others. A description of ranch rodeo events can be found at the bottom of page 2 of our ranch rodeo photos beneath the pictures.
All photos are copyrighted © and property of CowboyWay.com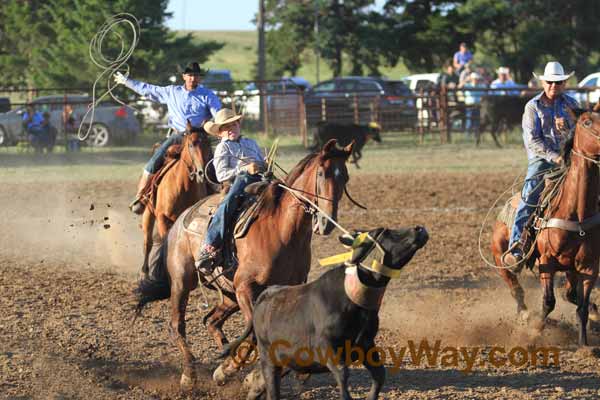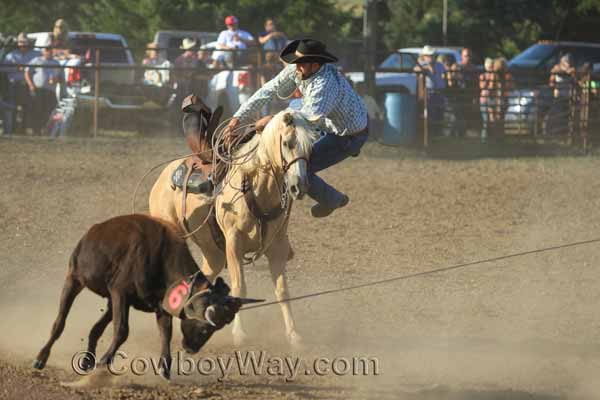 ---
Advertisement - Photos continue below.
---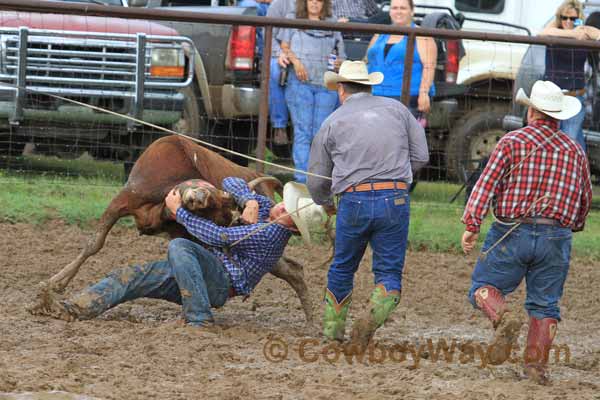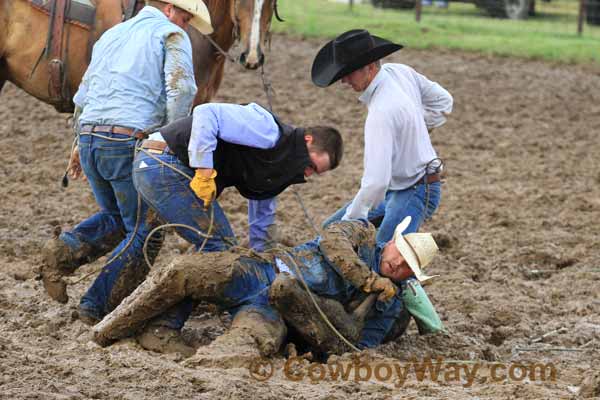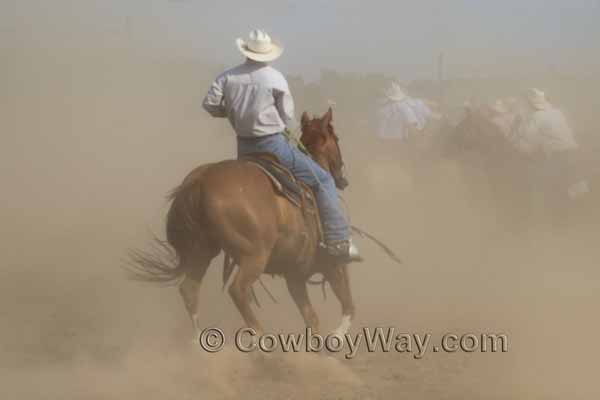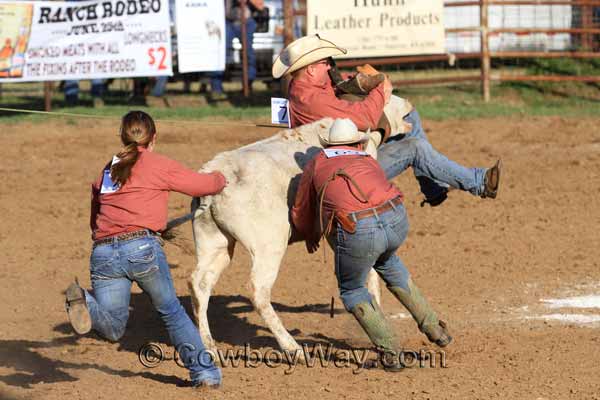 All photos are copyrighted © and property of CowboyWay.com