Women's Ranch Rodeo Pictures - Page 2 of 2
Below are pictures from a very muddy women's ranch rodeo.
As you can see from the pictures the arena had been saturated with rain. The competing cowgirls, however, rose to the challenge and cowgirl'd up, competing with everything they had.
All photos are copyrighted © and property of CowboyWay.com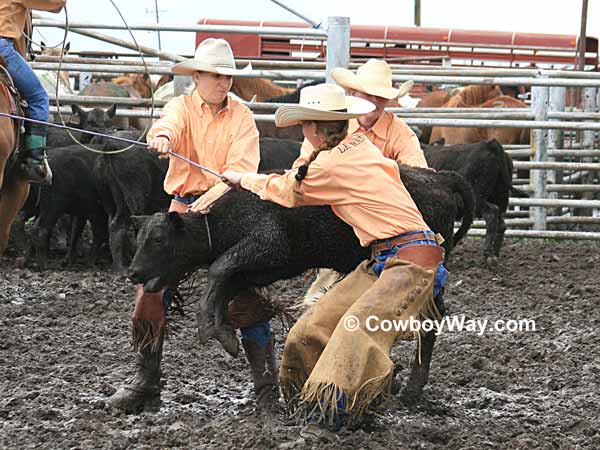 ---
Advertisement - Photos continue below.
---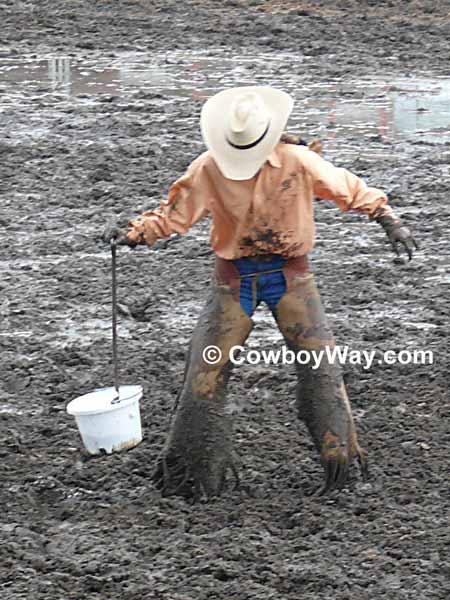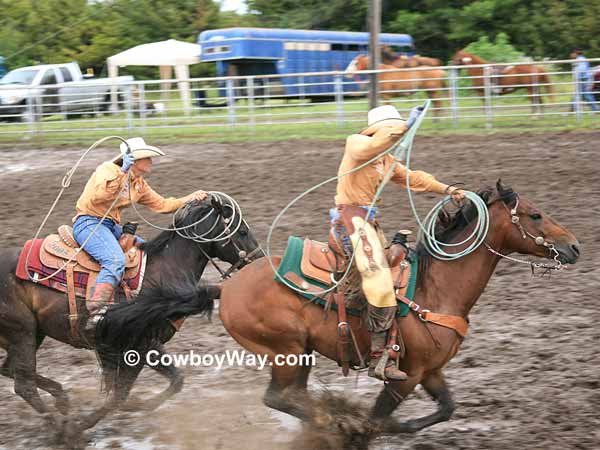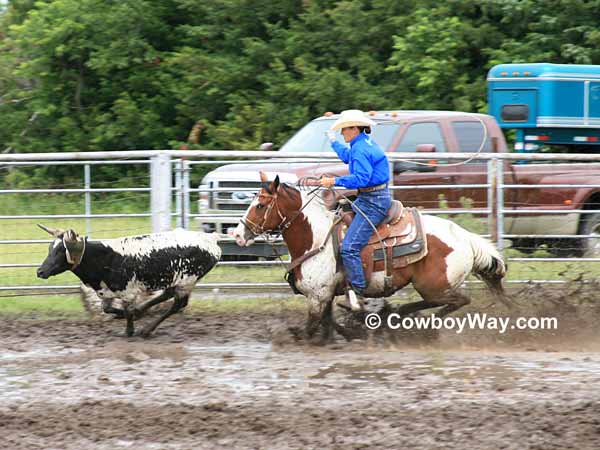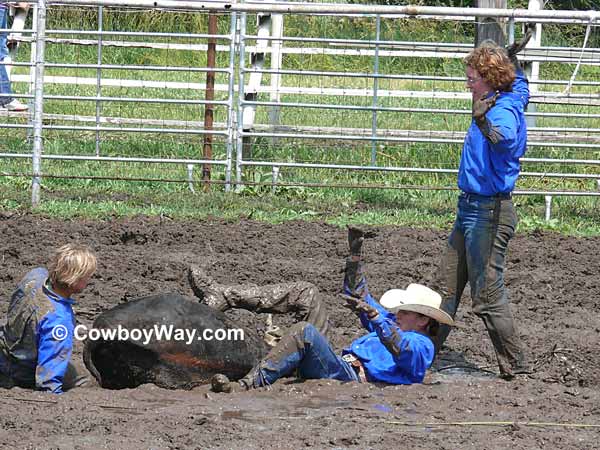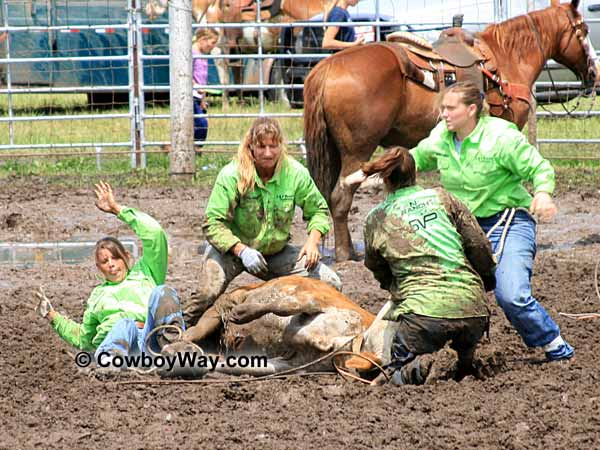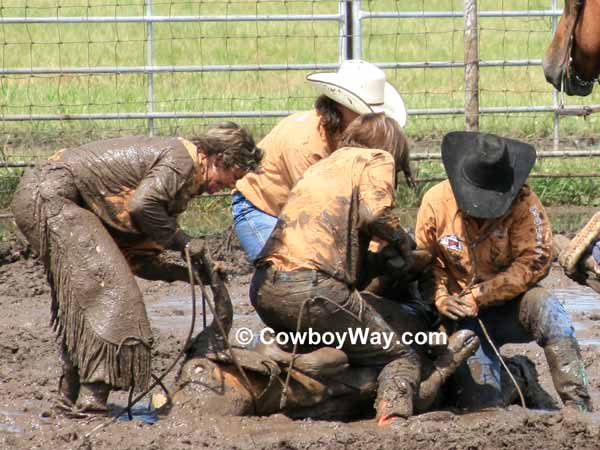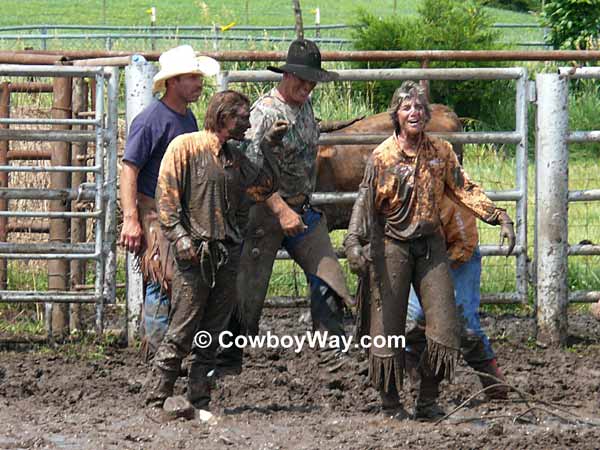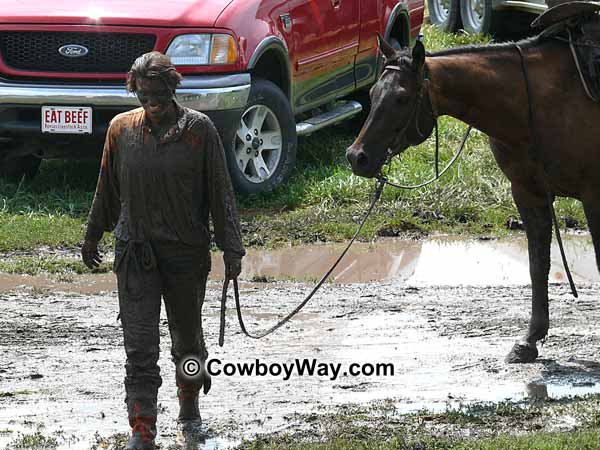 All photos are copyrighted © and property of CowboyWay.com