Ranch Rodeo Photos - Page 1 of 3
A ranch rodeo is a rodeo where contestants compete as teams from ranches, not as individuals as in a "regular" rodeo.
While the number of team members on a ranch rodeo team can vary, 4 or 5 team members per team is common. In addition to competing in teams, in ranch rodeo the events are different than events in other rodeos. Ranch rodeos commonly include events such as sorting, doctoring, calf branding, wild cow milking, ranch bronc riding, and others.
The ranch bronc riding event is unique in ranch rodeo in that it is the only event in which only one team member competes instead of the entire team. You can find more information about the different ranch rodeo events on page 2 of our ranch rodeo photos, underneath the pictures.
All photos are copyrighted © and property of CowboyWay.com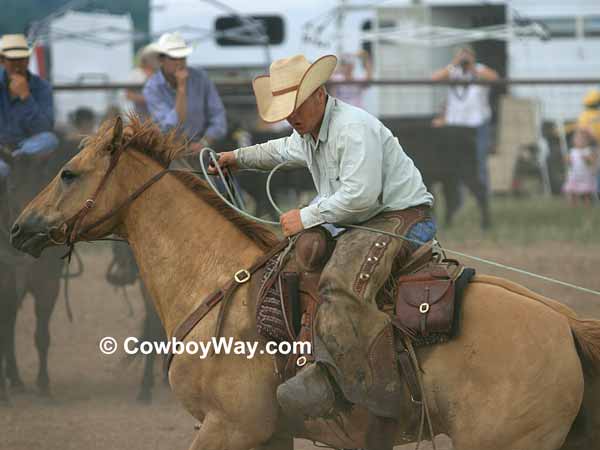 ---
Advertisement - Photos continue below.
---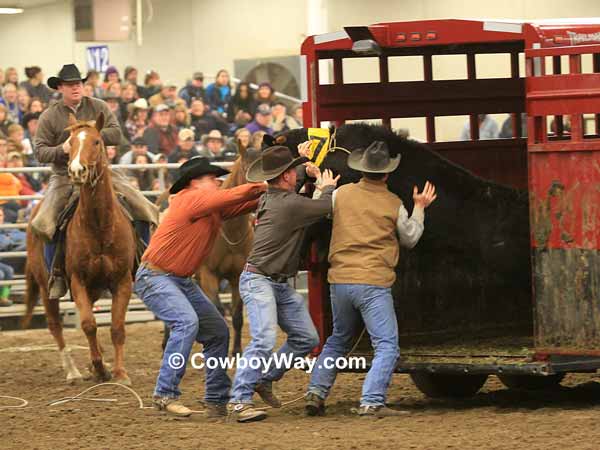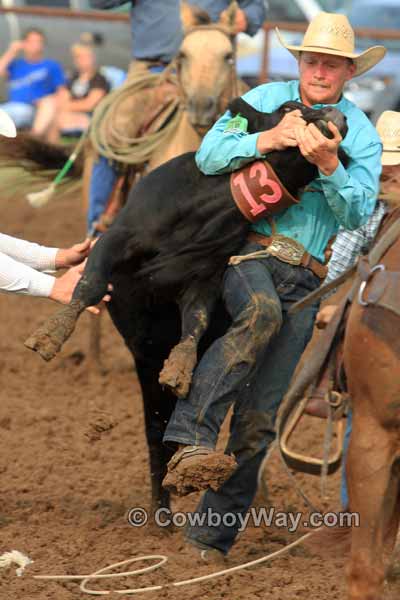 All photos are copyrighted © and property of CowboyWay.com