Cow Pictures, Page 3 of 3
Below are photographs of cows and calves.
All photos are copyrighted © and property of CowboyWay.com
A Longhorn cow in deep green summer garss.
A Brahman/Angus cross cow and her calf.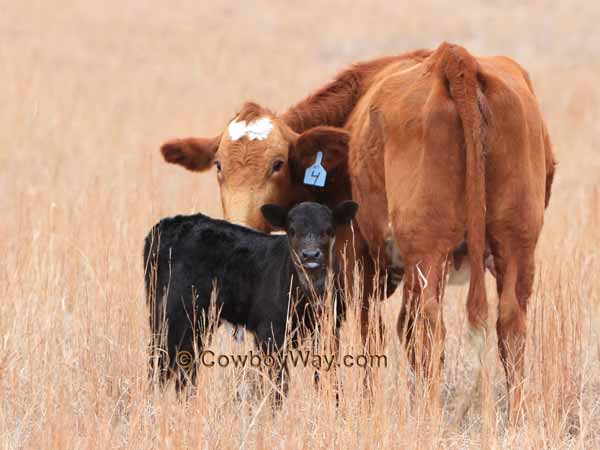 A Charolais bull and Longhorn cows.
---
Advertisement - Photos continue below.
---
An Ankole-Watusi (commonly referred to as just a "Watusi") cow relaxes in the grass. Some researchers believe that the large horns of the Watusi act like radiators: As blood circulates through the horns it cools then returns to the body.
A Longhorn cow and her calf.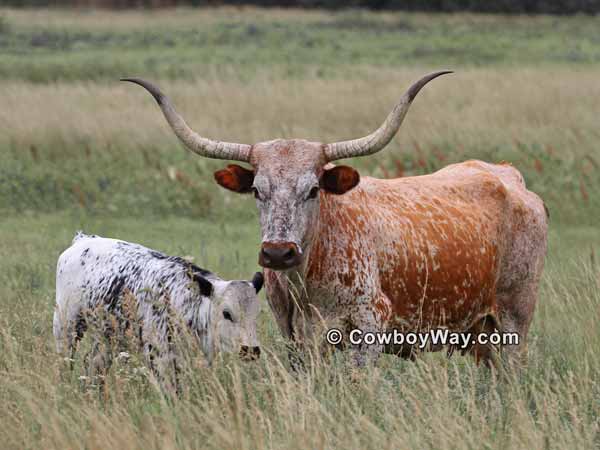 A curious calf peeks through the grass.
A red Brahman cow.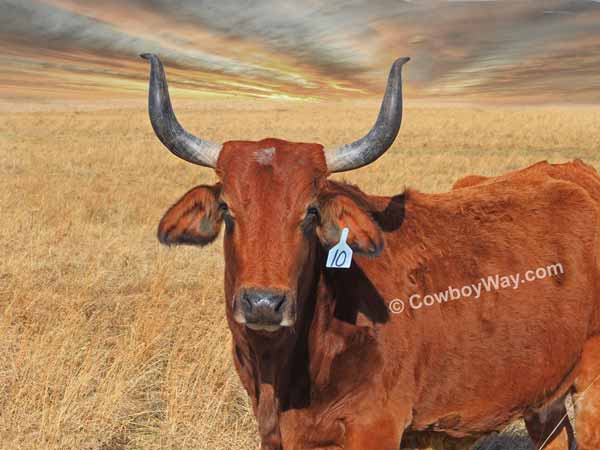 All photos are copyrighted © and property of CowboyWay.com