WRRA, Leon, KS, 06-28-08 - Page 1
Women's Ranch Rodeo Association photos taken at Leon, KS on June 28, 2008.
Sponsored by Hunn Leather, Augusta, KS. As you can tell from the photos, it rained. A lot. Then it rained some more.
Note: At this particular rodeo we were using two cameras. So, in the photos below, there will first be photos from one camera followed by photos from the second camera. This means that photos from all the events are shown followed by a few awards photos (photos from the first camera), then the photos of the events start over (photos from the second camera).
All photos are copyrighted © and property of CowboyWay.com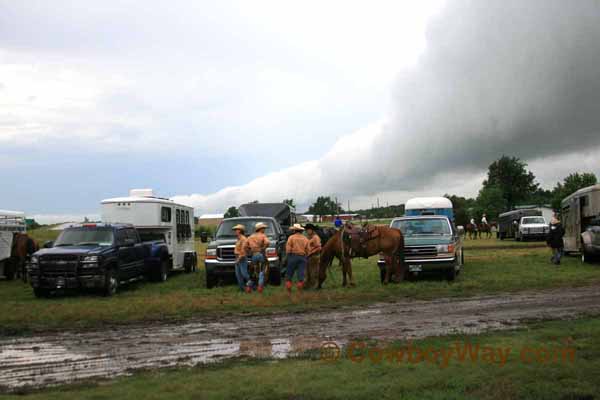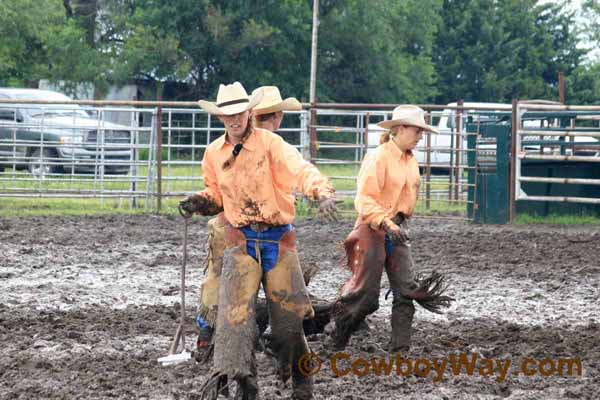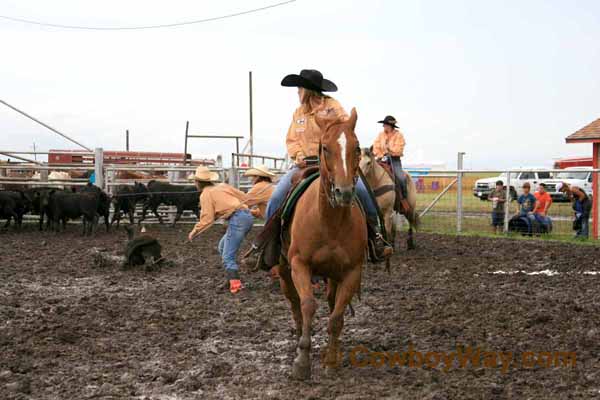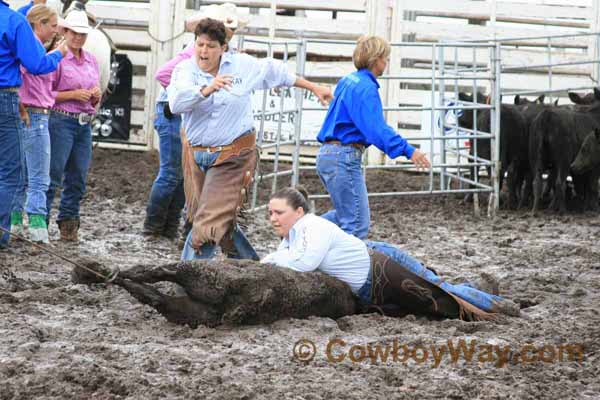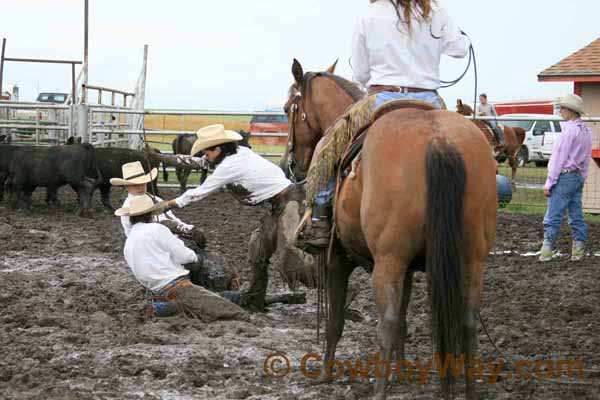 All photos are copyrighted © and property of CowboyWay.com