Loss Of CowboyWay.com Email Services.
Ain't nobody happy about this, including us.
Everyone.net is cancelling the CowboyWay.com email services.
For us here at CowboyWay.com, like so many of you, we are also losing our email services provided by them.
---
Dear CowboyWay email user:
We are sad to let you know that CowboyWay.com email services for free AND paid email accounts will end 02-22-17.
This means that if you have an email address ending in @cowboyway.com you will lose your email services effective 02-22-17. Repeat, this is for free AND paid accounts.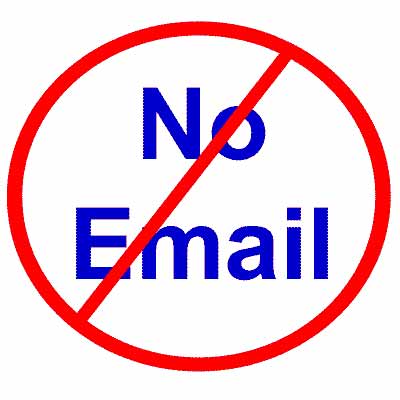 Why?!
Everyone.net, the company that provides the email services for CowboyWay.com, has informed us they are canceling their free email services. In our case, this will also include PAID accounts. That means those of us at CowboyWay.com, as well as all of you, will lose our email services.
Conflicting Information From Everyone.net
You may be seeing information from Everyone.net saying that paid email services will not be cancelled. Unfortunately, for CowboyWay.com users this is not true. In our case paid accounts will also be cancelled.
This is because the settings on the CowboyWay.com server cannot be split. In other words, we at CowboyWay.com now have to configure our own server to handle the email addresses we use to operate the CowboyWay.com website. The server cannot be setup to do this and retain the Everyone.net settings......it has to be one or the other.
Conflicting Dates From Everyone.net
If you are seeing information from Everyone.net regarding this issue, please note that while they first say they will be cancelling email services effective Thursday, March 23rd, 2017 they go on to say "Prior to this on Thursday, February 23rd, 2017 free Publisher Mail users will have their ability to send email through web mail disabled."
Since the ability to send emails will be disabled on 02-23-17, here at CowboyWay.com we must configure our own server ahead of that date so we can continue to use the email addresses we use to run the CowboyWay.com website. For that reason, we have no choice but to cancel all services on 02-22-17 for free AND paid accounts.
If You Don't Take Action, You Could Lose Important Information
It is highly important that you forward ALL EMAILS AND CONTACT INFORMATION YOU WISH TO KEEP FOR YOUR PERSONAL RECORDS out of your current @cowboyway.com email account to a different location before your @cowboyway.com services end. If you don't, YOU WILL LOSE THIS INFORMATION FOREVER. This information resides on the Everyone.net servers and we will have no way of assisting you in its recovery.
More Reminders
We will send out several more reminders about the loss of @cowboyway.com email services before the effective date of 02-22-17. However, we suggest you do not wait and move your information immediately.
We're Sad
For us here at CowboyWay.com losing the @cowboyway.com email services is a sad development. Like so many of you we have received email services through Everyone.net for many years. We are also losing our email services provided by them.
Sincerely,
Emma Carpenter
http://www.cowboyway.com
---
Link To This Page
If you found this page useful or interesing and would like to link to it from your own website or blog, you can use the small code snippet below to make a link. Thanks!
Use ctrl+C in Windows or command+C on a Mac to copy the link.
<a href=""></a>
---
Below: Like and share this page on Facebook!