Cowboy Placemats
Below are placemats with cowboy designs. A placemat (or "place mat") is a placed beneath a place setting (plate, napkin, utensils, drink ware, etc.) on a dining table. The purpose of a placemat is to protect the table and/or tablecloth from damage such as stains and general wear and tear. While placemats serve a practical purpose, they also play a large role as decoration: The right placemats can add just the right look to any table setting. Below are cowboy placemats for sale from Zazzle, Amazon, and eBay.
You might also like: Western Placemats or Western Table Runners.
Below: A cowboy design, leather-look placemat from Zazzle.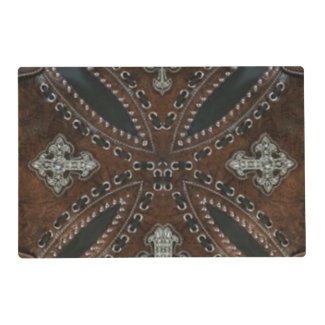 Primitive cowboy western country Tooled Leather Placemat
by
CHICELEGANT
---
From Zazzle
Construction materials on cowboy placemats on Zazzle DO vary: Some of the placemats are cloth, others are laminate, and some are made from paper for throw-away or recycling convenience. (Note: While some of the details such as leather, conchos, etc., on placemats from Zazzle can look very real, especially in the photos, they don't actually contain any of these materials.) When on the Zazzle website look below the main image preview for the "About This Product" area to read about the size, construction, and care of any particular placemat you're interested in.
Also, when on the Zazzle website look underneath the "About This Product" area for customer reviews.
---
rustic texas star cowboy pistols western country paper placemat
by
CottageCountryDecor
---
Cowboy with horses on the range on The Hideout Placemat
by
DanitaDelimont
---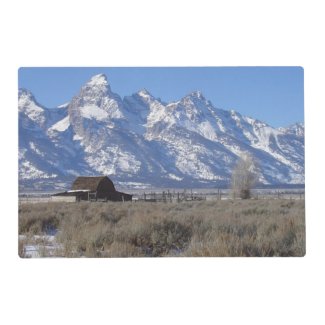 Grand Teton Winter Placemat
by
Westerngirl2
---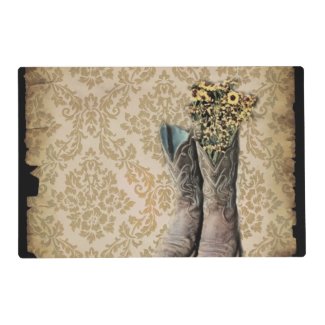 Damask wildflower Western country cowboy boots Placemat
by
youniquetrend
---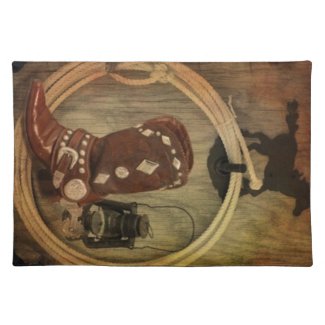 Western Country Rodeo cowboy boot Lasso Rope Cloth Placemat
by
CottageCountryDecor
---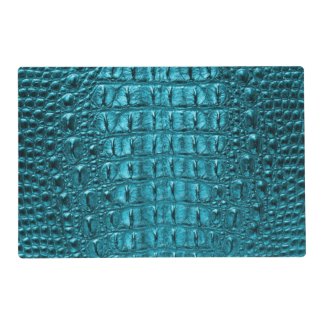 Beautiful Alligator Tooled Leather Placemat
by
WhenWestMeetEast
---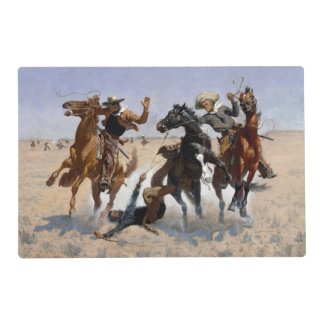 Aiding a Comrade Remington Fine Art Placemat
by
ArtFanFair
---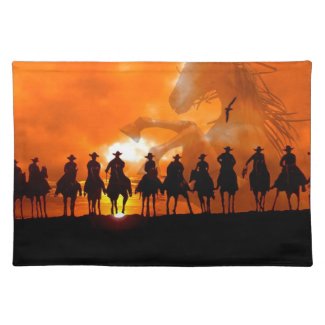 Cowboy Western Ranch American MoJo Placemat art
by
ScenicEarthStudios
---
Western, Tooled Leather Look Design Print Cloth Placemat
by
WesternStore
---
Tanned Leather and Designer Trim Print Placemat
by
Artazon
---
Light Acorn Tooled on Crocodile Print Placemat
by
ArtonAll
---
Natural Earth Tone Color Tribal Print Cloth Placemat
by
ArtonAll
---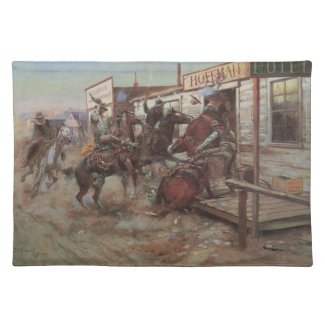 In Without Knocking Placemat
by
cowboysandindians
See more cowboy placemats on Zazzle
---
From Amazon
See more cowboy placemats on Amazon
---
From eBay
eBay usually has an excellent selection of cowboy placemats for sale.
---
What Is Zazzle?
Zazzle is a company that offers a way for artists, photographers, and designers to showcase their unique and beautiful creations on a wide variety of items.
Zazzle itself takes care of receiving and processing all orders, and customer support.
Zazzle is known for their lightning-fast order processing and shipment.
Many of the items on Zazzle can be personalized by the customer! Just look for personalization / customization options when you place your order.
Zazzle has a friendly return policy, even for customized orders. You can see their return policy here. Want to know what others think? You can see Zazzle testimonials here.
---
---
---
---
From Zazzle: You Might Also Like...
Auto / Truck
Banners
Business Cards
Clothing / Apparel
Dry Erase Boards
Home
Miscellaneous
Office
Wedding
Link To This Page
If you found this page useful or interesting and would like to link to it from your own website or blog, you can use the small code snippet below to make a link. Thanks!
Use ctrl+C in Windows or command+C on a Mac to copy the link.
<a href=""></a>
---
Below: Like and share this page on Facebook!